Do you want to brighten your hair color or remove brassiness? Then you need to know all about toner!
For blondes that have brassy tones, whether you're a natural blonde or not, redheads, and even brunettes, there are ways to make toner your new bestie in hair color. Even if you have black hair, you can make a DIY toning shampoo to add high-sheen back. Shiny hair is always in style!
As your hair is always growing with different hairs on your head in different stages of growth at any given time, toning should be an essential finishing touch to add when you want to brighten your hair and get rid of those unsavory tones.
You'll find toners made with chemicals, but they will add more damage. You'll also find that you can make it at home in a more natural way, which I'll tell you all about below.
Basically, you'll want to keep color from fading, and that's where toner comes in. What's making your hair fade? There are a few things like:
Pollution – If you're a city gal, you have to stay on top of protecting your hair from that!
Hard water – All those minerals that leave limescale in your shower are doing the same thing to your tresses!
UV rays – Oh, that sun! Another thing you have to watch out for!
Swimming in the pool – Chlorine is horrible for your hair, girl!
Natural fading – All color treatments will fade away after time if you don't keep them up.
But first, let's go into the world of toner, what it is, what it does, how to use it, and all that good stuff, so keep reading!
What is a hair toner?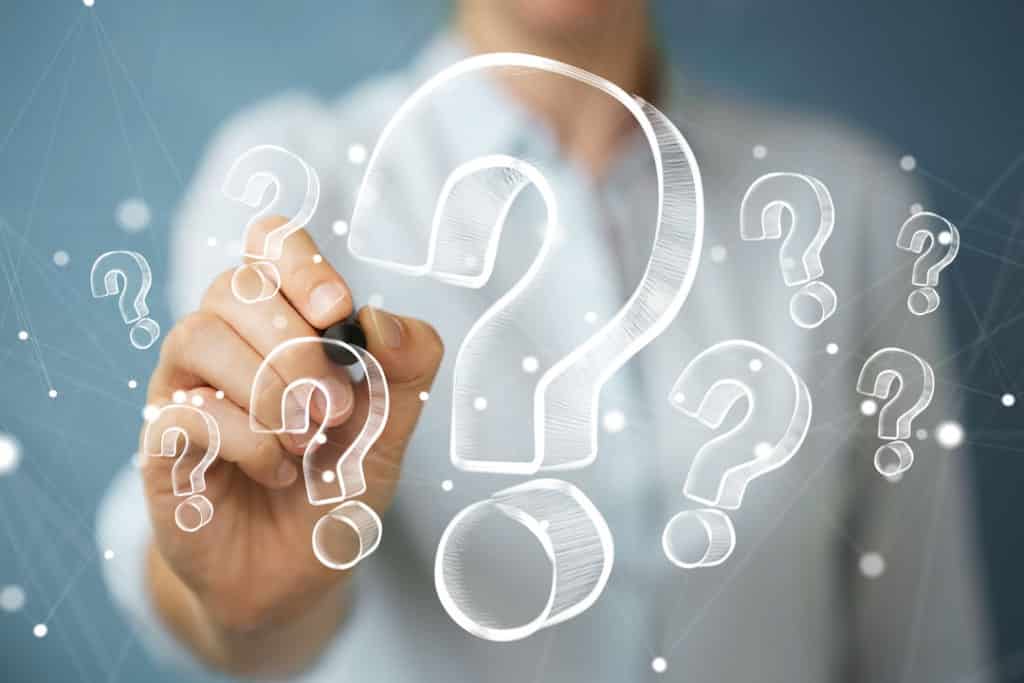 Hair toner neutralizes unwanted brassiness in bleached hair. You'll see yellow, and orange tones that look harsh, and they have a purple-blue tint. So, when you put it in your bleached hair, you get more of an ashy finish, or quite simply, something more natural in appearance.
It keeps your hair looking like you were born with it. As an added bonus, your hair will look healthier and shinier.
While there are toner products, you can use other hair care products to tone your hair—things like hair dye or purple shampoo work too.
When it comes to bleaching your hair, you need toner. Otherwise, you'll have an unflattering shade of blonde, and everyone will KNOW you did it yourself. Most toners are purple, which is what makes a difference in removing brassiness. Purple tones down that orange or yellow in your strands and unifies the color.
And even if you're going grey, toners help with that too to keep it from having a patchy and dried-out look.
It helps a bit to think of it like topcoat that you apply to your nails after painting them. It makes it glossy and shiny and prolongs the beauty of it. Toner does this and has the added advantage of removing the unwanted overtones.
You might be wondering if toner can make a big difference.
Well, that depends. They can in the coolness and warmness of your hair type. You won't be able to change the shade of your hair, but you can absolutely change the tone. It's not color but rather, a non-permanent rinse that lasts several weeks.
Is hair toner just for blondes?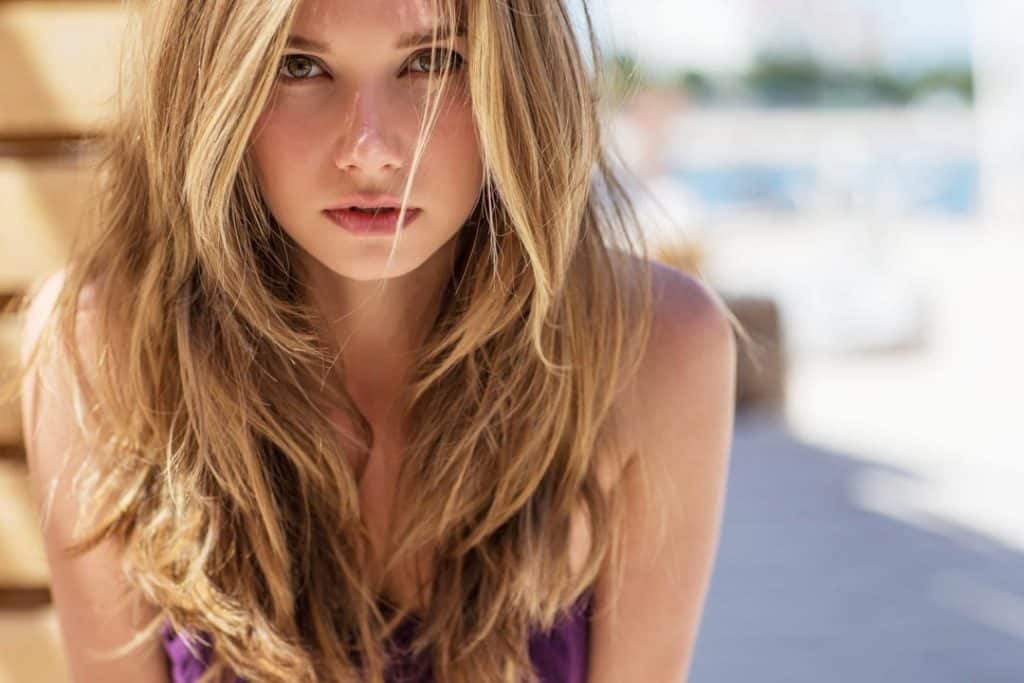 A toner is not just for blondes, if you're a brunette or any other shade, you can use toner too. But blondes get the best results.
How does a hair toner work?
Let's say you've bleached your hair to a pale yellow shade, but you want it a bit more icy blonde. You pull out the trusty color wheel and then look at the colors that are opposite of the tones you want to banish.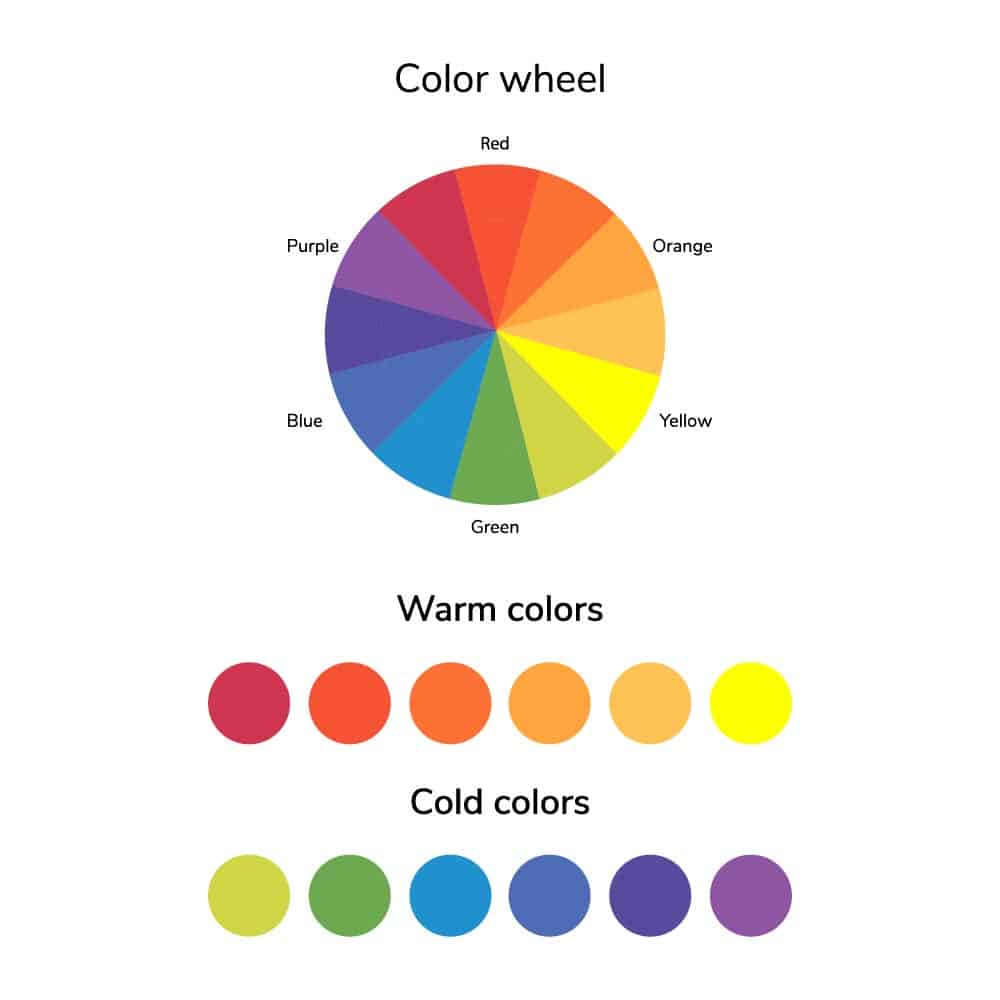 Blue and violet toners with an ash base are perfect if you have unwanted gold tones. If you have red you want to go away, choose blue and green. It's all about color science.
Look at that color wheel again, and you'll see green is right across from red. Simple, right? So that's what you'd choose for a shampoo and conditioner to get the red out. Ha, see what I did there? Red out, lead out? Ok, never mind.
Anyway, with toner shampoo, the hair follicles soak up a little bit of the pigment, and that cancels out those undertones. You can adjust a DIY mix to brighten up your hair to give it a cool base, but it's not going to dye your hair some new color. Remember, toner is NOT a coloring product.
When you use a DIY toning product in your aftercare arsenal, it can help extend your hair color treatment between appointments. That means fewer trips to the salon or fewer attempts in your own home to color your hair. So, if you want to brighten up your hair, give the toner a whirl!
Things you should know about hair toners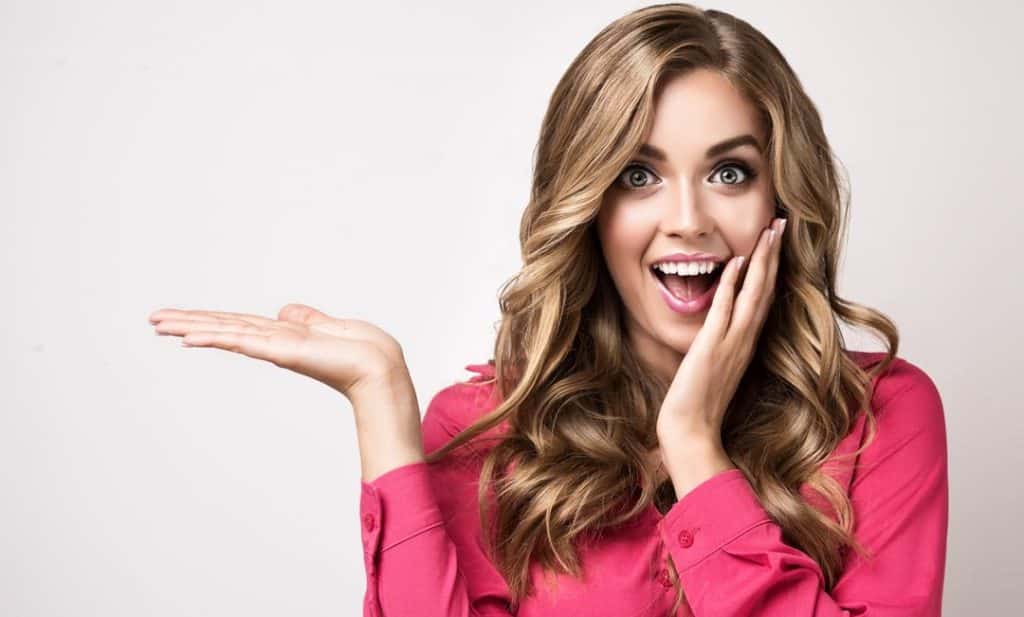 Ah, but before you get to toning, you should know a little bit more. Here's my handy list:
Toners don't lift the shade
They can change the shade though to give it a cooler, ashier, or different look
You can apply it in specific parts if you wish
Frequent washing means more frequent toning
There are 3 ways to tone your hair
Your toner can change hair undertones, but it will not lift your shade. They work best on bleached or naturally blonde hair. You can get a different feel from your shade and even use it all over your head or just on certain parts like the roots or your highlights. But the more often you wash your hair, the more often you'll need to tone it.
You have options for toning your hair too. There are purple shampoos, dyes, or ammonia toners. Keep reading because I'll be explaining all of that shortly.
Everything you need to know on when to tone hair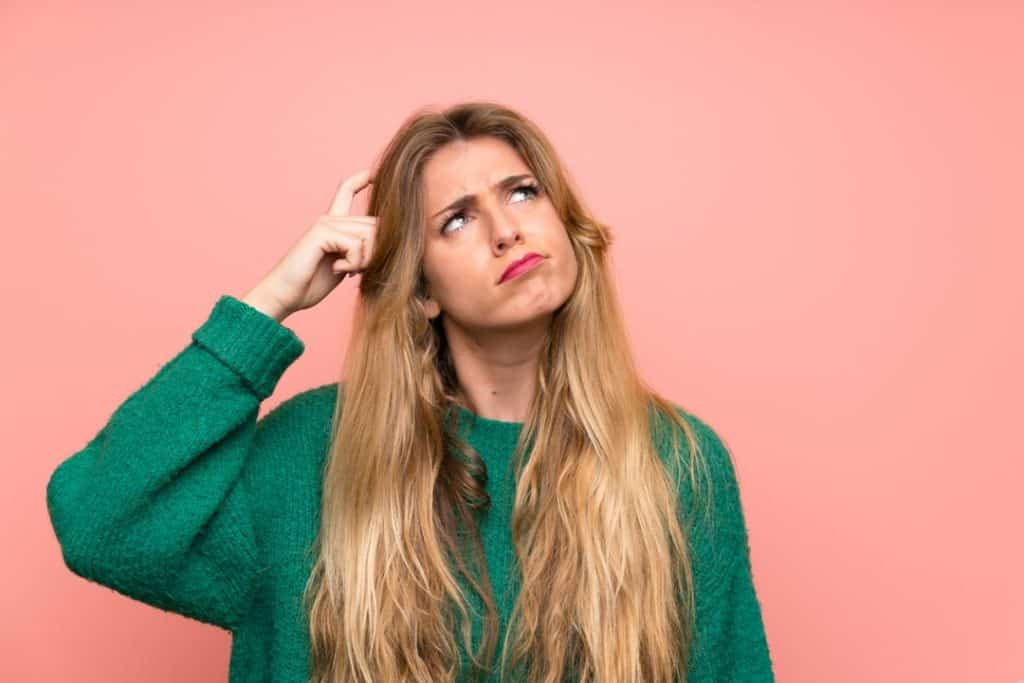 Ideally, you should apply your toner after bleaching. You'll want to wait until your hair lifts to a light tone of yellow, or else you're not going to get the right results. Hair should always be at the desired level of blonde you want. It also needs to be healthy enough to handle it. In other words, don't put toner all over your head if your strands feel burnt to a crisp.
Don't use toner when you're not at the right shade of yellow, or you'll be disappointed. Many toners can only be used in the following days after bleaching. If you're going from really dark to really light, you will also have to allow time to get your hair to your desired color.
If you find yourself in the camp of people who have dyed their hair but wind up with a color that's not quite what you wanted, you can use toner to even it out or adjust that color. Remember, it's not going to change the color, but it can even things out and make it much more palatable.
You can't get that cool blonde right away from a dark shade. And a toner for that might turn your hair green or some other color. You'll need to bleach your hair several more times over the course of time to get the color you want first to get the red and yellow out of there. Color wheels are amazing for this, so you can see what shades you're working with and not suffer disappointment when you don't get the results you wanted. Color science really does pay off!
What type of hair toner you should use
Just above, I mentioned 3 types of toners you can use. Here, I'm going to talk about them in more detail to help you figure out what is best for you.
– Ammonia toners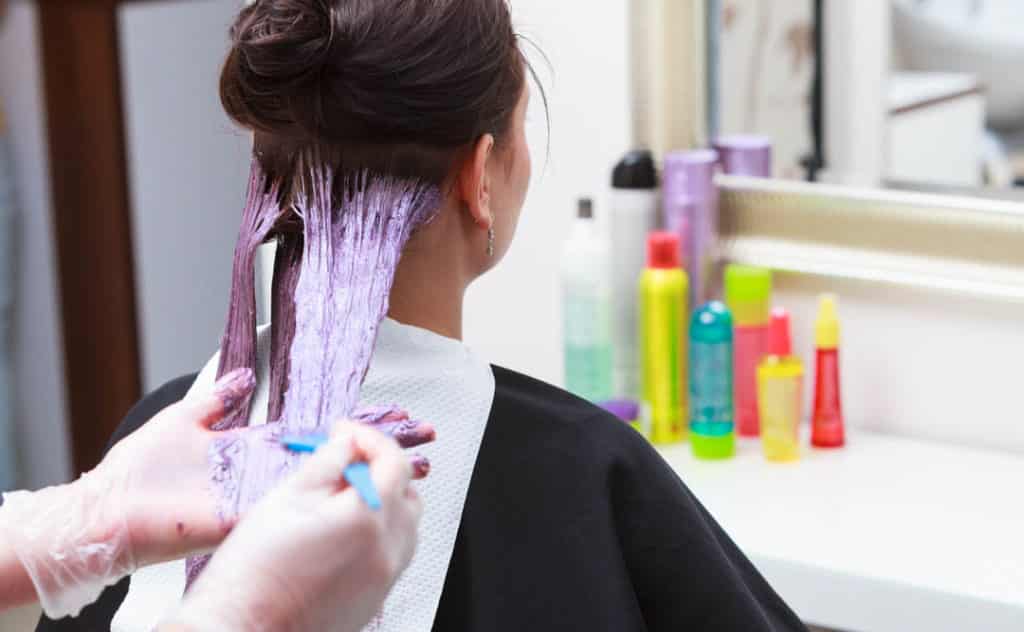 When toner is based in ammonia, it's demi-permanent color. Because of this chemical, it's going to change your hair shaft, so you need to be extremely cautious. When you do a lot of bleaching, your hair is in a fragile state. Bear with it, though, and keep from shampooing your hair during this time. You don't want to dry it out even further.
After a few days, you can take a good brand of toner like Schwarzkopf Blond Me and then mix 1 part of it to 2 parts of volume 20 developer. Leave it in for no more than 30 minutes, then rinse. Do not even think about altering the ratio or straying from the directions on the toner bottle. Every brand is different, so follow what it says.
– Purple shampoo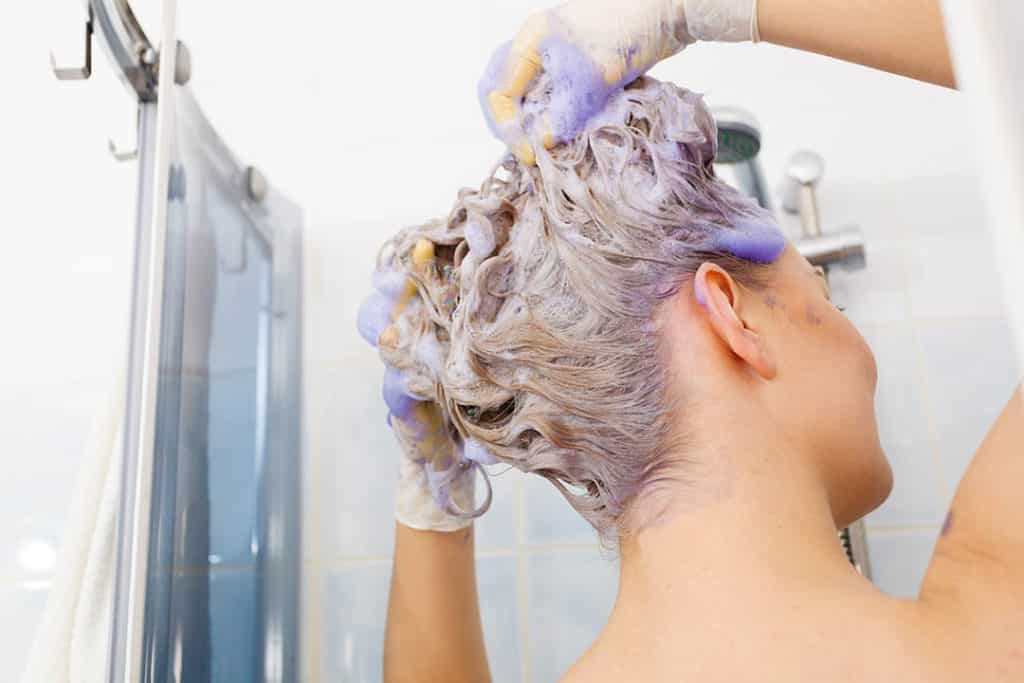 Another way to go about things is to use a purple shampoo. BOLD UNIQU makes a good one, and all you need to do is leave it in for about 5 to 10 minutes to reduce brassiness. Then you can use it with each wash to keep things ashy and natural every time. I would highly recommend the hair mask from the same line for an even better results.
– Dye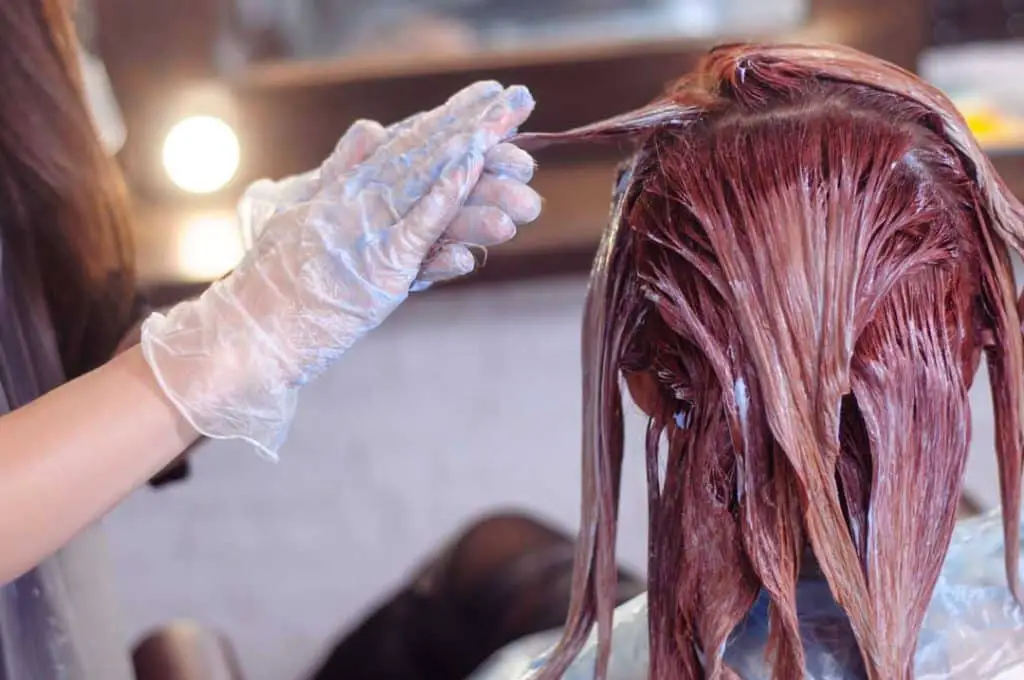 When you use dye, it's not really toning it, but it will do the same thing. You'll use purple to neutralize the yellow. You want to take a small amount of that purple dye and then mix it with a lot more white conditioner. Let that sit for about 15 to 30 minutes and then rinse it.
This hair toner chart will show you what you need to know!
| | | | |
| --- | --- | --- | --- |
| Toner Type | When You Should Use It | How to Use Your Toner | Pro-Tip |
| Ammonia-based | Your hair needs to be blonde. You should also wait several days after bleaching before using to prevent more damage. | Go with the instructions on the toner you buy. In most cases, volume 20 developer will be needed. | You can't lift your hair color with this. |
| Purple shampoo | A gentler way to tone after bleaching. | Use it 2 to 3 times a week, leaving in for 5 to 10 minutes at a time. | Each brand has different toning strengths. |
| Purple dye | Use after you bleach. | Take just a small amount and combine with a larger amount of white conditioner. Let it sit 15 to 30 minutes and then rinse. | Only use a small amount of that purple dye! |
DIY toning shampoo-conditioner recipe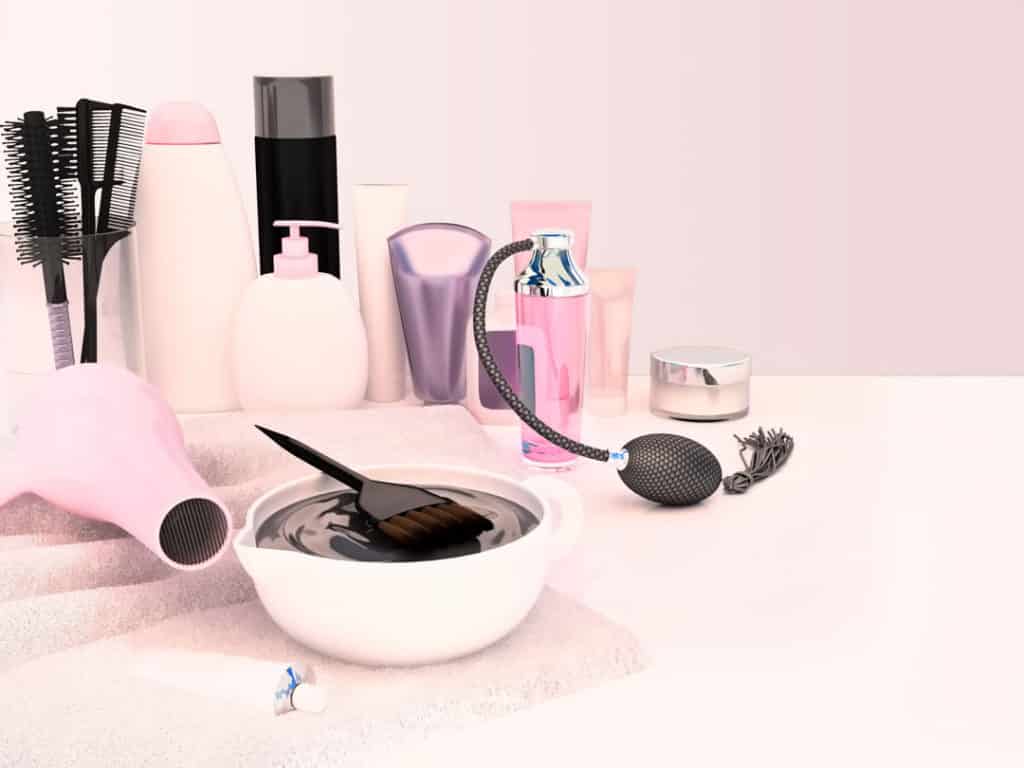 For those moments when your hair needs a pick-me-up, and there's no time to get to a salon, or your bank account balance looks bleak, you can make your own DIY toner out of things you may even have in your house already.
You'll need to take a pea-size amount of shampoo of the opposite color of the undertone you want to get rid of.
At a glance:
For neutralizing red in brunettes, choose green food coloring to mix with shampoo
Orange tones need to be mixed with blue food coloring in your shampoo
Red or orange in brunettes can be corrected with blue/green food coloring
Aside from the right color to neutralize with, you'll need:
White or clear moisturizing shampoo and conditioner
Semi-permanent hair dye or food coloring in good quality
Bottle and funnel
Plastic spoon
Plastic bowl
You can also use apple cider vinegar, but it's optional.
Now you can make the shampoo!
Put the shampoo into a bowl, then add a few drops of the color. You'll need to mix to see how it goes.
Do a strand test. You want to see how it affects your hair tone and adjust if necessary.
Once you're happy with it, take the funnel and use it to pour it into your shampoo bottle. You'll also do this with the conditioner, separately.
How to achieve your hair goals using hair toner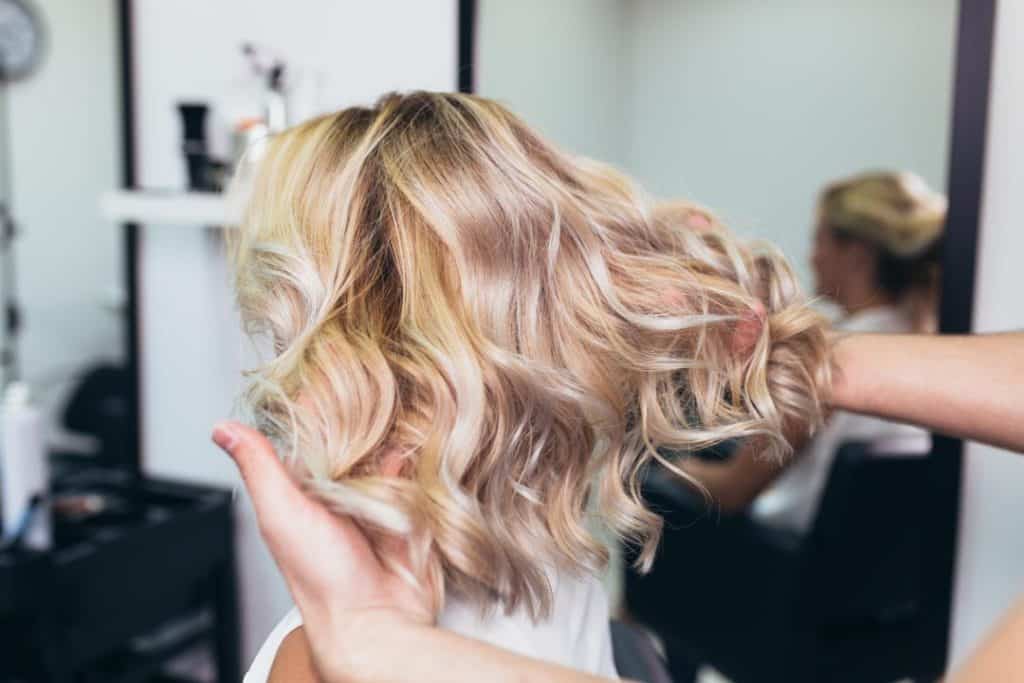 If you want to get the hair you want, toner can usually help, especially with blonde hair. Here's what you can (and can't!) expect from toner:
It won't do anything for dark hair
It will get rid of yellow or brassiness in bleached hair
It changes the underlying color and won't dye your hair
It can even out your highlights by filling out sections or correcting color problems
You can use it to tone down roots when you dye your hair
Enhance your current shade for blonde or brunette
Brighten things up
It can add shine and beauty
If you want to keep your color looking great when the toner fades, you should refresh it every 2 to 3 weeks for the best results!
How to make your hair toner last
Toner doesn't last as long as dyes do, so it's important to do all you can to keep it lasting as long as possible.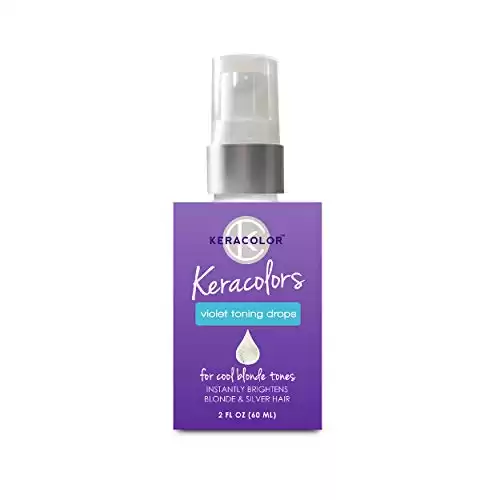 1- Use hair toners from reputable brands
By using professional products like Keracolor, you'll lock in the benefits for longer.
2- Avoid sun exposure
Especially in the summer, but really, any time, you should wear a hat and watch out for how much time you spend directly in the sunshine. I know that's hard when the weather is beautiful, but if you want your hair to look great, protect it from the rays!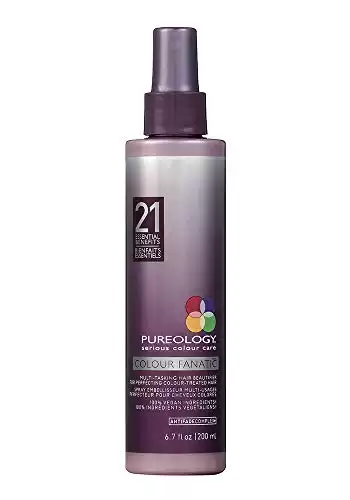 3- Protect your hair while heat styling
Those tools you rely on can really mess things up. Heat protectant spray is a must when styling. Pureology is a good one to try.
Conclusion
Toner is a great way to finish off a bleach job. It also helps balance out undertones in natural blondes. Brunettes and redheads will find help with toner too though it's better for blondes.
If you're looking to maximize shine and keep your shade from getting brassy, try one of the 3 types of toner I've discussed above. It can make all the difference in making your hair look even more fabulous!