Congratulations! You finally decided to take the plunge and bleach your hair at home. Hopefully, the results came back with the platinum locks that you wanted from the effort.
Unfortunately, most DIY bleaching efforts at home lead to colors that are brassy, coppery, and quite orange. Even the boxed dyes create these hues when applied following the manufacturer's instructions when you have dark hair.
The good news is that you don't need to look like you're about to coordinate with a hunting vest with this look. Those brassy tones can get neutralized and concealed with other products.
Can You Use Purple Dye Over Orange Bleached Hair?
Purple dye is one of the best color choices when neutralizing orange tones. It delivers an authentic color based on the manufacturer's shading to fix an unwanted look. This option works well for people who have skin reactions or allergies to toning products that take the orange to blonde.
When you bleach your hair, two shades typically appear. You'll either be on the orange side or leaning towards a yellower color.
If the color of your hair has more yellow in it, purple hair dye is not the best choice. You'll want to use a golden toner that takes the brassiness out of your look to create something closer to the original blonde results you wanted.
When your hair looks closer to the color of a construction warning cone, a toner won't always fix the shading problem created from the botched bleaching. In those circumstances, you can improve your hair using a purple dye.
The orange shading you've achieved with your work determines the purple hair dye type you should purchase to correct your look. Anyone with lighter hues can select virtually any product to fix their hair.
When the orange is a darker color, you'll need a deep purple dye to avoid even more problems with your hair.
Don't forget to consider your hair health before selecting a purple dye to correct the orange tones. When your follicles are dry and brittle, it's better to use a semi-permanent product because it will create less damage.
When your hair is healthy, permanent purple dye is an option.
It's also better to use a deep purple color with a permanent solution when you are trying to correct a lot of gray hairs.
Why Did My Hair to Orange When It Was Bleached?
The most common problem that DIY dyes face when going blonde is an orange color appearing throughout their hair.
Professional colorists hear this complaint constantly when the bleaching effect goes wrong at home. It's fair to say that a relatively significant portion of a stylist's work comes from correcting the unwanted copper and brass tones that happen when dark hair doesn't get lightened enough.
It's important to remember that the visible part of your hair is only that. Your color comes from a combination of several pigments, including the underlying, base, and exterior shades.
When you lighten the exterior color with bleaching products, you're stripping some of the visible pigments from your hair. That leaves some of the tones that are not usually seen, typically orange and red for most people.
Those colors are known as the natural contributing pigments.
When you have cool tones to your hair color, they are the smallest in that pigment package. That means they are the first ones to get lifted from your follicles during the bleaching process.
Since you have more red and orange molecules than the cooler colors, those tones are the last ones lifted from the hair.
Bleaching breaks down the color pigment molecules in your hair. Once they are lifted, there is a yellow-colored base that works well for going toward a blonde result.
If you see orange and red, it means the bleaching effect didn't lift those pigments. For many DIY jobs, this issue happens because the product was inferior, it wasn't left on the hair long enough, or an expired item was used.
All the darker, warmer colors from your hair must get lifted before you can achieve a true blonde color. If you don't take the time to finish that work, the result is orange colors that need additional work to correct.
Why Is a Volume Developer Useful for Going Lighter?
If you have yellow tones in your hair after bleaching it, a purple dye isn't as effective as a toner for achieving a cohesive result.
Although your hair will still become a purple shade, it won't have the same complexity and shine that you'd achieve by finishing the lightening process.
Volume developers make achieving a complete blonde look easier while taking away the brassy tones left behind from the orange tint.
You can do this work at home if you have a 20 volume developer. This product can lighten or lift natural hair about two color levels. That's why it's effective when you have primarily yellow shading left in your locks.
When you choose a new color at least three levels lighter than your natural tone, we are almost guaranteed to have a reddish tint at your roots. That's because developers under 30 can't cut through that many levels.
Experienced hair colorists can use a 30 volume developer at home. Everyone else should consult with a professional stylist if they need that much correction because there is a risk that you could burn your hair or skin. In extreme cases, that issue could cause your hair to fall out.
Other Colors That You Can Dye Over Orange Hair
If orange isn't your preferred color and you don't want to dye your hair purple, you'll find that other options are available if you don't have a yellowish tint to your bleached result.
Here are the best colors to choose in those circumstances.
1. Blue
This option is an excellent choice for canceling out the orange colors in your hair. It does an excellent job because the two shades are on the opposite side of the color wheel from each other.
That means they will cancel each other out when the products work correctly.
2. Blonde
When your hair color turns more yellow than orange, it is better to go lighter than darker to correct the unwanted tint. Although you can use another dye to generate the results you want, a toner often works better.
After bleaching it, most people need a 20, 30, or 40 toner and corrector to take the unwanted brassiness out of their hair.
If you prefer to use a hair dye for this process, choose a shade that contains cooler, ashy undertones since that will effectively eliminate the orange colors.
With this color, you can achieve a DIY result, but it doesn't always turn out as expected. It might be desirable to have a professional hairstylist look at your hair to see what can be done.
3. Gray
Although many people bleach their hair because they want to eliminate the gray, this color is also trending in many fashion circles. An expressive look is achievable when you add silver tones to your locks.
This option works well when you don't want to have yellow or platinum colors in your hair after turning orange from bleaching.
4. Anything Neon
After a lousy bleaching job, rainbow hair colors are another way to solve the orange problem. Although the unicorn look isn't for everyone, is this an effective way to hide mistakes that happen when unexpected events occur.
Some manufacturers sell rainbow kits that can help you achieve this look at home. Since multiple hair dyes are often involved with this work, it's usually easier to have a professional hairstylist create it under supervised conditions.
Additional Ways to Tame the Orange Hair
If you don't want to go with a different color and a salon visit is out of the question, there are other ways to help you get rid of that orange hair.
Hair gloss is my favorite choice in this category. It works well if there isn't much brass or copper in the orange. It won't work if you've got a head full of brightness.
The best glosses don't contain ammonia or parabens. They enhance the current tone and color while boosting shine and offering some conditioning benefits.
If your hair went closer to the yellow spectrum, choose an option for blonde hair to remove the orange. When it's a bit darker, you can opt for red tones to get a similar result.
Blue shampoo is another option, especially if you're a brunette who tried to go blonde and got orange instead.
This product will become your best friend! The blue pigments in the wash help neutralize the unwanted red and orange tones in your hair. Although it might be tempting to use it regularly, it's usually effective with one or two washes weekly.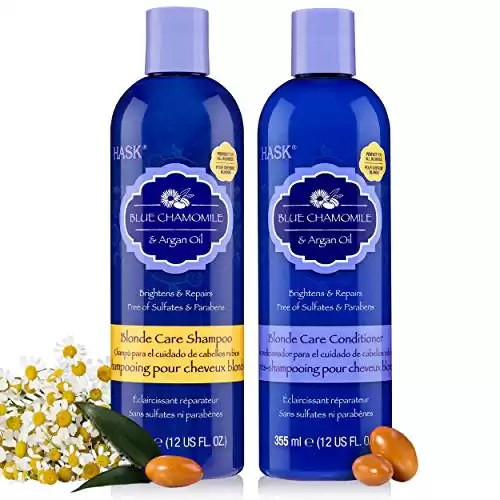 I prefer to use blue shampoos with argan oil, but that ingredient isn't 100% necessary to get results.
When your hair is yellowish with some orange tinting, a purple shampoo could be a better choice. Some brands are pairing this product with a purple conditioner to enhance your look. You only need to apply it to your hair for about three minutes with most brands, and you don't need to worry about a potential mess after.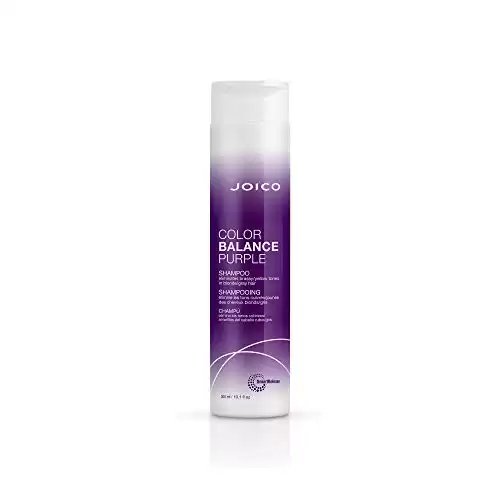 How to Prevent Orange Hair in the Future
The best way to prevent orange colors from coming into your hair is to stay within two levels of your natural shade. You can slowly work toward blonde if your hair is brown or black, but there may always be a slight number of brassy tones because of your regular follicle pigmentation.
If you want to avoid orange hair in the future, I highly recommend sticking with ashy colors because they deliver violet and blue undertones. Those shades help to neutralize the unwanted warmness that appears with this result.
When it was time for prom, I convinced my mom to let me dye my hair. We didn't have a lot of money back then (still don't!), so instead of going to a stylist, she volunteered to do the work for me.
My natural color is light brown. We thought that a light blonde hair dye kit would help me achieve the look I wanted to go with my dress.
We followed the instructions on the box to the letter. As the hair dye worked its magic, mom and I chatted about how to stay safe at the dance. It felt like a bonding moment, and I was very excited to see my new look.
If you ever get to see my official prom photo, you'll know that we didn't get anywhere close to the blonde color that I'd imagined. My hair turned bright orange, and it still kept some of the brown streaks because the bleaching effect didn't work on some parts of my head.
We didn't have time to try to correct the orange color. Everyone thought it was cool, so I dodged a potential social problem, but I couldn't wait to get the color fixed.
A stylist volunteered to help me out with my hair. Her suggestion was that I should go purple to fix the problem. What could I do? she was the one who was paying for things, after all.
I've kept my purple hair for a while because I love it so much. It turned out to be something that I could embrace with my personality, and I dig it more than if I were blonde.

Although several semi-permanent purple hair dyes are available today, I prefer to use a demi-permanent product because it gives me more consistency.
I stock up on N Rage Demi Permanente Hair Color because it leaves my locks a deep plum color. It lasts for about a dozen shampoos in total. My stylist says it does a good job blending grays, but I'll take her word for it. Once it starts fading, I just reapply to refresh the look for another month or two.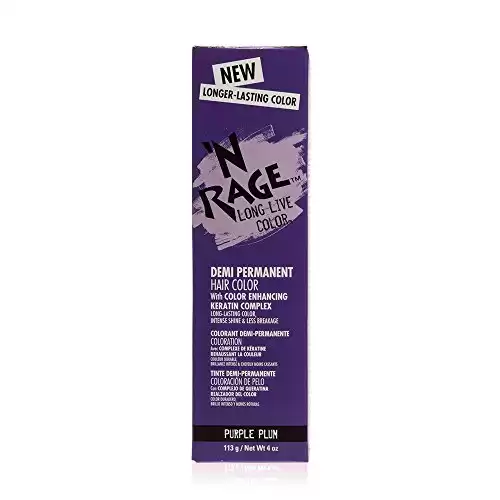 If you've been cursed with orange hair, don't panic! Go purple, and you never know what part of your personality you'll find after.